CosmicCAP - Important Disclaimers and Legal Information
TERMS OF USE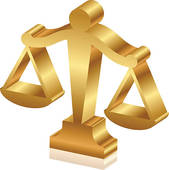 Welcome to Cosmic Capital Group, Inc.("CosmicCAP"). CosmicCAP and its affiliates provide you with access to this website subject to the following Terms of Use. Your use of our site confirms that you have read and agreed to these Terms of Use. If you do not agree to these Terms of Use, please exit this site immediately.
USE OF SITE
You acknowledge that this site is for informational purposes only and does not constitute an offer to sell, or a solicitation of an offer to buy, any security which may be referenced in this site. This site or any portion of this site may not be reproduced, duplicated, copied, sold, resold, or otherwise exploited for any commercial purpose that is not expressly permitted by CosmicCAP. CosmicCAP and its affiliates reserve the right to refuse service and/or terminate relationships in their discretion, including, without limitation, if CosmicCAP believes that user's conduct violates applicable law or is harmful to the interests of CosmicCAP and its affiliates.
COPYRIGHT
The contents of this site, including the site's text, graphics, logos, button icons, images, audio and video clips (if any) and software, are the property of CosmicCAP or its content suppliers, and are subject to the copyright or other intellectual property rights of CosmicCAP and to the terms of licenses held by CosmicCAP. These materials are protected by US federal, state and international copyright laws and do not constitute material in the public domain. The manner in which the content is arranged and assembled (compiled) on this site is the exclusive property of CosmicCAP and is protected by US federal, state and international copyright laws. Any unauthorized reproduction, modification, distribution, transmission, republication, display or performance of the content and software on this site, or of any products or services sold by CosmicCAP, is strictly prohibited. By submitting any information or other material to us, you automatically grant CosmicCAP a perpetual, worldwide, royalty-free, irrevocable, non-exclusive right and license to use, reproduce, modify, adapt, publish, create derivative works, and distribute such materials or portions of such materials in any form or medium known or later developed.
TRADEMARKS
"CosmicCAP" is a registered service mark of Cosmic Capital Group, Inc., which is an affiliate of Cosmic Capital Partners, LLC. All trademarks, service marks, trade names, trade dress and logos displayed on or contained in this site are the property of CosmicCAP, affiliates of CosmicCAP, or other third parties, whether registered or unregistered marks. Nothing on this site or elsewhere should be construed to grant any license or right to use, implied or otherwise, any mark displayed on this site without the written permission of CosmicCAP, its affiliates, or the third party owner of the mark. Marks may not be used in any manner that is likely to cause confusion among customers, or in any manner that disparages or discredits the marks. Your use of the marks displayed on this site except as provided in this notice is strictly prohibited.
COPYRIGHT POLICY
CosmicCAP values the copyrighted and trademarked materials it owns and that are owned by its affiliates and other third parties. CosmicCAP therefore reserves the right, in its sole discretion, to remove any material that infringes or appears to infringe on intellectual property rights owned by others. CosmicCAP may immediately terminate your use of, or access to, the site at any time it decides that you have breached this agreement, any relevant law, rule or regulation or you have infringed or appear to have infringed the intellectual property rights of others. If you believe that any material contained in this site infringes your copyright, you should notify CosmicCAP of the alleged copyright infringement claim in accordance with the following procedure.

CosmicCAP will process notices of alleged infringement that it receives and will take appropriate action as required by the Digital Millennium Copyright Act and other applicable intellectual property laws. Please send any notification of claimed copyright infringement to this site's Agent for Notice of Claims, 19200 Von Karman Ave, Suite 900, Irvine, CA 92612 or copyright. To be effective, the notification must be in writing and include the following information: physical or electronic signature of the owner or authorized agent of the owner of the allegedly infringed work; identification of the allegedly infringed work; identification of the material that is claimed to be infringing and reasonably sufficient information for CosmicCAP to locate the material; contact information of the notifying party, such as address, telephone number and email; a statement that the notifying party has a good faith belief that the use of the material in the manner complained of is not authorized by the owner of the allegedly infringed work, its agent or the law; and a statement, under penalty of perjury that the information in the notification is accurate and the notifying party is the owner or authorized agent of the allegedly infringed work.
LINKS TO OTHER WEBSITES AND SERVICES
CosmicCAP is not responsible for the availability, content or accuracy of any other pages or other sites linked via this website. To the extent that portions of this site contain links to outside products, services and resources, all relationships are between users and outside providers and do not involve CosmicCAP, and any concerns about such products, services or resources should be directed to the particular outside provider. CosmicCAP does not guarantee or warrant the accuracy or completeness of the information or content included on other sites, nor the quality of products or services provided or sold.
LIMITATIONS OF LIABILITY
THIS SITE IS PROVIDED BY CosmicCAP ON AN "AS IS" BASIS. CosmicCAP MAKES NO REPRESENTATIONS OR WARRANTIES OF ANY KIND, EXPRESS OR IMPLIED, AS TO THE OPERATION OF THE SITE OR THE INFORMATION, CONTENT, OR MATERIALS INCLUDED ON THIS SITE. TO THE FULLEST EXTENT PERMITTED BY APPLICABLE LAW, CosmicCAP DISCLAIMS ALL WARRANTIES, EXPRESS OR IMPLIED, INCLUDING, BUT NOT LIMITED TO, IMPLIED WARRANTIES OF MERCHANTABILITY AND FITNESS FOR A PARTICULAR PURPOSE. CosmicCAP WILL NOT BE LIABLE FOR ANY DAMAGES OF ANY KIND ARISING FROM THE USE OF THIS SITE, INCLUDING, BUT NOT LIMITED TO DIRECT, INDIRECT, INCIDENTAL, PUNITIVE, AND CONSEQUENTIAL DAMAGES. SOME JURISDICTIONS DO NOT ALLOW THE EXCLUSION OF CERTAIN WARRANTIES OR THE LIMITATION OR EXCLUSION OF LIABILITY FOR INCIDENTAL OR CONSEQUENTIAL DAMAGES. ACCORDINGLY, SOME OF THE ABOVE LIMITATIONS MAY NOT APPLY TO YOU.
INDEMNITY
You agree to indemnify and hold us and our subsidiaries, affiliates, officers, directors, agents, and employees, harmless from any claim or demand, including reasonable attorneys' fees, made by any third party due to or arising out of your breach of these Terms of Use or the materials it incorporates by reference, or your violation of any law, regulation, order or other legal mandate, or the rights of a third party.
ARBITRATION
Any controversy or claim arising out of or relating to these Terms of Use shall be settled by binding arbitration in accordance with the commercial arbitration rules of the American Arbitration Association. The arbitration shall be conducted in Los Angeles, California, and judgment on the arbitration award may be entered into any court having jurisdiction thereof.
GENERAL
This site is created and controlled by CosmicCAP in the State of California, USA. As such, the laws of the State of California will govern these Terms of Use, without giving effect to any principles of conflicts of laws. If any provision of the foregoing is held to be invalid or unenforceable, such provision shall be struck and the remaining provisions shall be enforced. Headings are for reference purposes only and in no way define, limit, construe or describe the scope or extent of such section. Our failure to act with respect to a breach by you or others does not waive our right to act with respect to subsequent or similar breaches. These Terms of Use set forth the entire understanding and agreement between us with respect to the subject matter therein. We reserve the right to make changes to our site and these Terms of Use at any time.