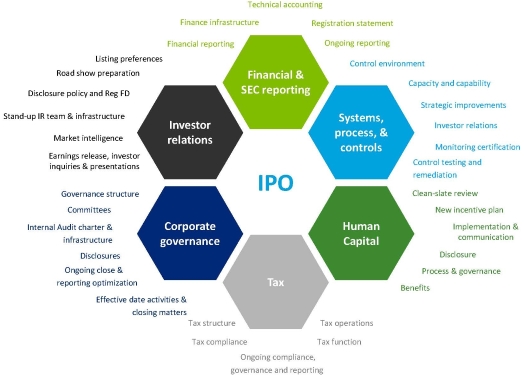 Cosmic Capital's Investment Banking Advisory - Initial Public Offering Solutions
An IPO or the inclusion of shares into exchange trading provides a broader equity base for companies. Moreover, this has immense benefits: companies can now grow faster and thrive better in competitive international environment. A listing opens up opportunities, but companies also have to fulfill certain obligations to their investors. Cosmic Capital Group is your partner for the markets. We have collaborated with several listing partners in the US as well as in Frankfurt and Toronto stock exchages, facilitating liquidity and offering full suites of trading methods and vehicles.
Cosmic Capital Group's member firm professionals specialize in assisting clients in their capital raising activities, including initial public offerings (IPO), direct public offerings (DPO), exchange act registration (EAR), reverse merger (RM), registered spinoff (RS), and Micro-IPO. Our professionals are knowledgeable about the regulatory requirements of key markets around the globe and adept at assisting clients in addressing the complexities of cross-border listings, as well as assessing and fulfilling their post-offering reporting requirements.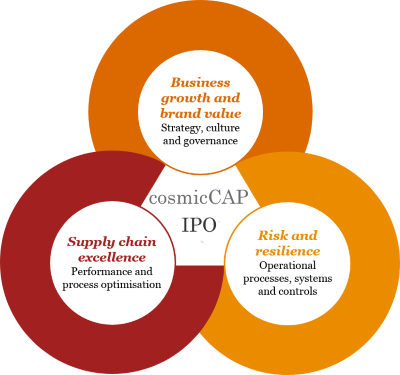 These service offerings include:
IPO readiness services
Cross-border capital markets assistance services throughout the offering process
Plan and manage the offering process
Prepare financial statements, proforma and other financial information requirements associated with the offering
Respond to the information requests of underwriters, legal counsel, and auditors
Resolve potential comfort letter issues
Review offering documents
Post-offering support services: ongoing reporting obligations and developing of an approach to ensure compliance with these requirements